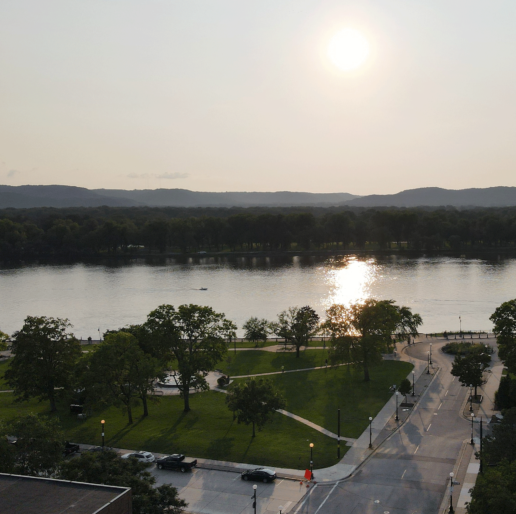 Experience Downtown La Crosse
Downtown La Crosse has something for everyone! Whether you're looking to escape into nature, relax at the spa, or sightsee along the Mississippi River, you'll find numerous activities available at your fingertips for whatever mood you're in that day.
At The Charmant Hotel, we're happy to help you fill your days itinerary with adventures that are fit for you. Explore some of the fun outings our city has to offer below. And, as always, don't hesitate to ask us for tips during your stay or give us a call with any questions.
"La Crosse, Wisconsin is an area often called 'God's Country' due to its towering bluffs, the mighty Mississippi River and picturesque beauty….Enjoy a self guided historic walking tour as you leisurely walk through this renovated district. Today, there are many unique specialty shops, numerous restaurants, a wide variety of entertainment, museums and professional businesses to accommodate or entertain any visitor or resident."

Explore La Crosse