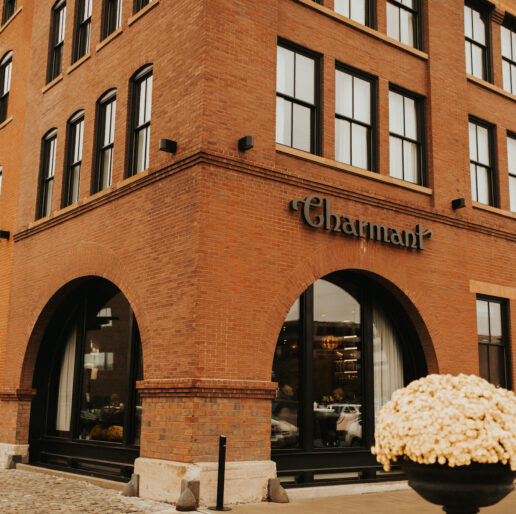 Our Connection to History Runs Deep
The Charmant Hotel is a 67-room boutique hotel located in downtown La Crosse, Wisconsin.
The hotel is located on the site of the very first settlement in La Crosse, a log cabin constructed by fur trader Nathan Myrick in 1842. A plaque memorializing this distinction can be seen on the property.
The building was originally constructed in 1898 for the FUNKE Candy Factory. Today, with its landmark water tower, The Charmant pays homage to its rich history by celebrating the golden era of fine candy manufacturing. Architectural details of the original structure – now a historic landmark – have been preserved and reimagined, including maple wood flooring, wood beams, and exposed brick.
Always the very best in every way.

We've stayed at the Charmont at least a half dozen times. It is always the very best experience. The hotel is beautiful, clean and the staff go above and beyond to make your stay exceptional. Rooms are perfect, food delicious, rooftop and bar so wonderful. Lovely coffee shop on premises too. You honestly never need to leave the place as they have it all! Thank you🥰

Minneapolis_MnBear, Tripadvisor

History meets luxury

The Charmant Hotel was absolutely lovely. I appreciated the more modern and comfortable decor in the lobby areas in contrast to the age of the space; the contrast of old and new worked! I also made a mental note as to how the space was was laid out, as it was open and welcoming.

CathyAE505, Tripadvisor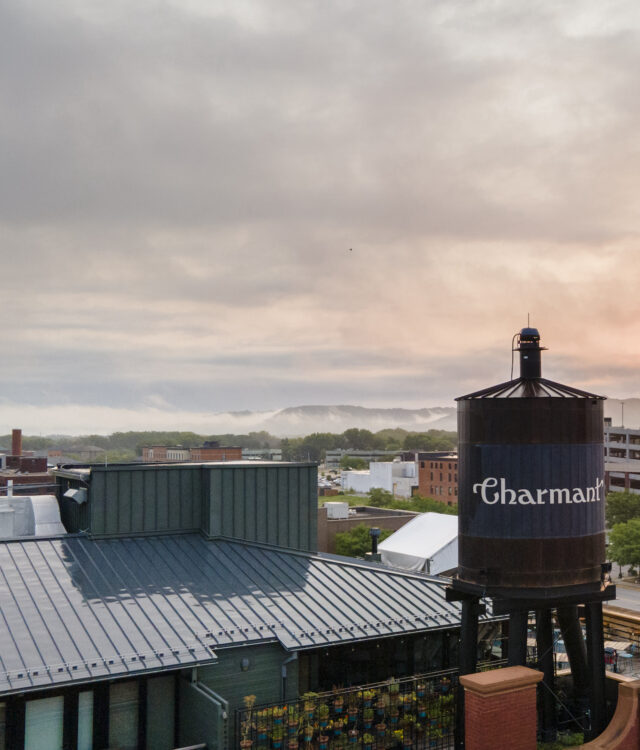 ---
The hotel has a highly appropriate name:
Charmant being the French word for "charming".
It was the premium line of chocolates produced by FUNKE Candy Factory.
The Heart of Hospitality
Today, the Charmant Hotel is the heart of hospitality in La Crosse, embracing locals and visitors alike. The Charmant is convenient to the area's activities, including Pearl Street, Riverside Park and the Mississippi River, hiking, biking, boating, wine tasting, golf and seasonal festivals such as the country's largest Oktoberfest.
READ MORE
Luxury, right around the corner
The Charmant Hotel is within walking distance of convention center, La Crosse Distilling Co., performing arts venues, specialty shops, galleries, restaurants, bars, & breweries. We are also just a 15-minute drive from La Crosse Regional Airport.
READ MORE
Offers

Long Stay, Long Play

Whether you're seeking to relax or embark on a full day's adventure, don't cut yourself short and make time to conquer it all—book three nights or more midweek (Sunday – Thursday) to receive up to 20% off your stay.