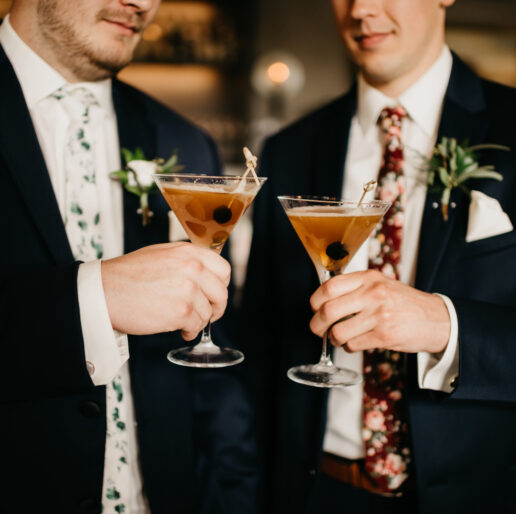 Modern and Charming
Our events team is happy to connect with anyone looking for a unique and memorable venue. The Charmant Hotel's modern and charming meeting spaces include the Serenada, a 613-square-foot meeting room with a capacity of 50; the Royal Crown, a 338-square-foot boardroom that accommodates up to 14, and an elegant pre-function area. The Restaurant (including the Private Dining Room), The Parlour, and the Rooftop Terrace are also available to book for business and social gatherings.
We had the best weekend…

Of course, living in La Crosse and working across the street I know how amazing the Charmant is but so many of our wedding guests were experiencing it for the first time. Everybody was so impressed, and we had the best weekend – we all wish we could rewind a couple weeks and go back to living at the Charmant! Can't wait to celebrate our anniversary there. Thanks to you and the entire staff!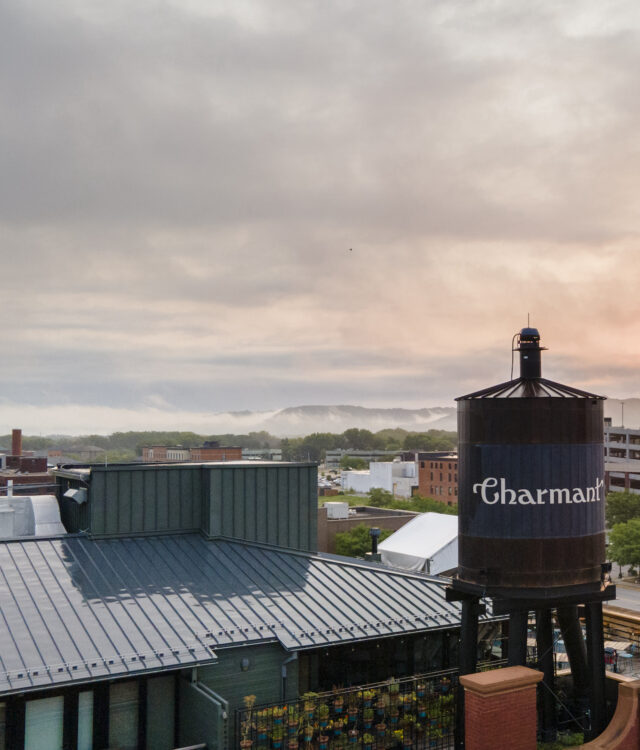 Venue Details
Room Name
Configurations
Dimensions
Technology
Additional Features
Serenada
– Banquet
– Reception
– Classroom
– Theater
– Square feet: 613 (24'6″ × 25′)
– Ceiling height: 9′
– 70-inch flat-screen high-definition TV
– Optional audiovisual equipment (flip chart, easel, LCD projector)
– Complimentary Wi-Fi
– Pre-function area
– Windows
– Multilevel lighting
– Blackout capability
– ADA accessibility
– Music
– Coatroom
The Royal Crown
Boardroom
– Square feet: 338 (13'6" × 25')
– Ceiling height: 9'
– 70-inch flat-screen high-definition TV
– Optional audiovisual equipment (flip chart, easel, LCD projector)
– Complimentary Wi-Fi
– Pre-function area
– Multilevel lighting
– ADA accessibility
– Music
– Coatroom
The Restaurant
Sit-Down
– Square feet: 1,271 (50'10" × 25')
– Ceiling height: 12'
– Windows
– Multilevel lighting
– ADA accessibility
– Music
– Outdoor patio
– Bar/lounge
– Coatroom
Rooftop Terrace
Reception
Square feet: 975 (50' × 19'6")
– ADA accessibility
– Music
– Outdoor patio
– Bar/lounge